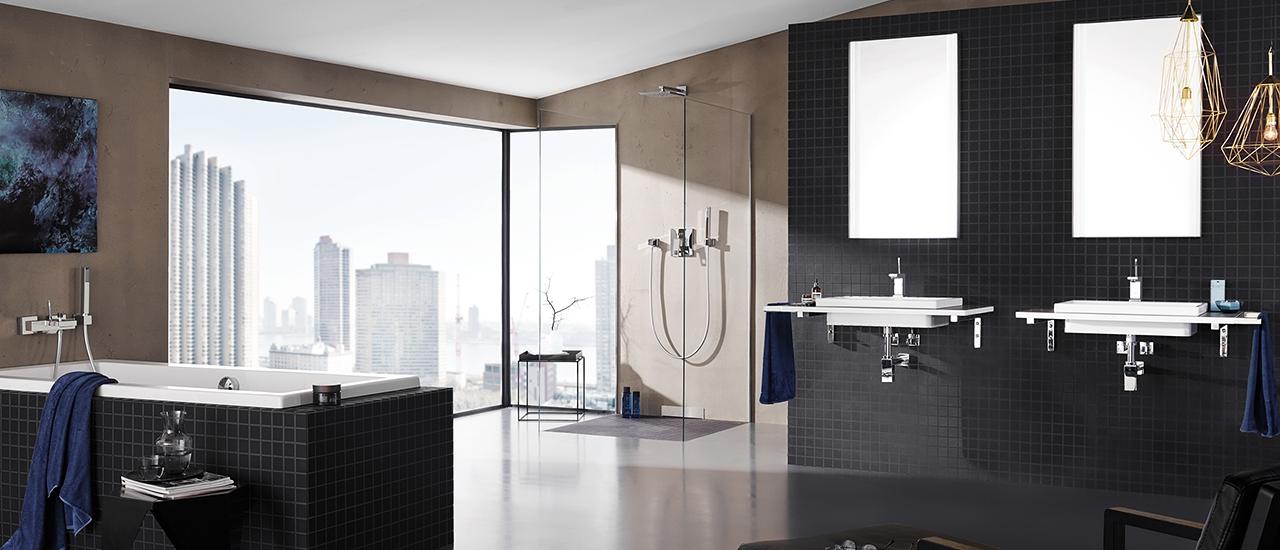 Eurocube Joy
Reci jasno i glasno šta misliš.
Jednostavna, atraktivan i uvek usmeren ka zadovoljstvu. Lakše je živeti kosmopolitski život u užurbanom gradu ako ste okruženi pravim linijama. Sveobuhvatni koncept Eurocube Joy evocira dinamičan način života zauzetih ljudi i slavi neverovatnu lepotu kocke. Uživajte u malo jasnoće.
Find Your Showroom
GROHE BestMatch
Find your perfect combination with GROHE BestMatch™
Welcome to GROHE BestMatch! In a few clicks, you will find your perfect combination of washbasin and faucet. Over 3000 combinations have been tested in the GROHE Lab so you can be confindent to find your Best Match resulting in optimal water delivery, highest comfort and best design match.