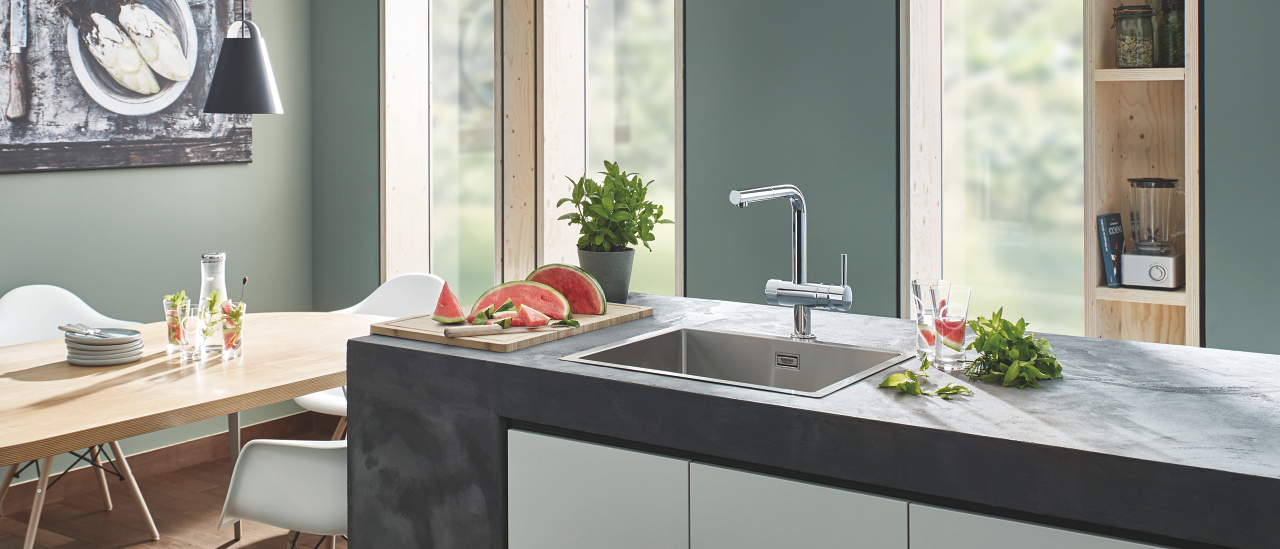 GROHE Blue Pure
Čisto uživanje.
GROHE Blue Pure je alternativno rešenje za ljude koji preferiraju prirodni ukus filtrirane vode. Koristeći jedinstvenu GROHE Blue tehnologiju filtriranja, obična voda iz slavine pretvara se u svežu vodu, uklanjajući sve stvari koje mogu narušiti njen ukus. Porvšine u GROHE StarLight chrome boji, slavina ima odvojene unutrašnje vodene puteve - jedan za filtriranu vodu, a drugi za nefiltriranu vodu. To znači da ljudi koji preferiraju ambijentalnu, mirnu vodu bez ikakve karbonizacije, uopšte ne moraju propustiti izvrstan ukus vode iz GROHE Blue sastava za vodu. GROHE Blue filter može pročistiti do 3000 litara vode i može se zameniti u samo nekoliko koraka. Pruža čisto, osvežavajuće iskustvo ukusa bez naknadnog ukusa hlora ili lošeg mirisa.
ISKUSITI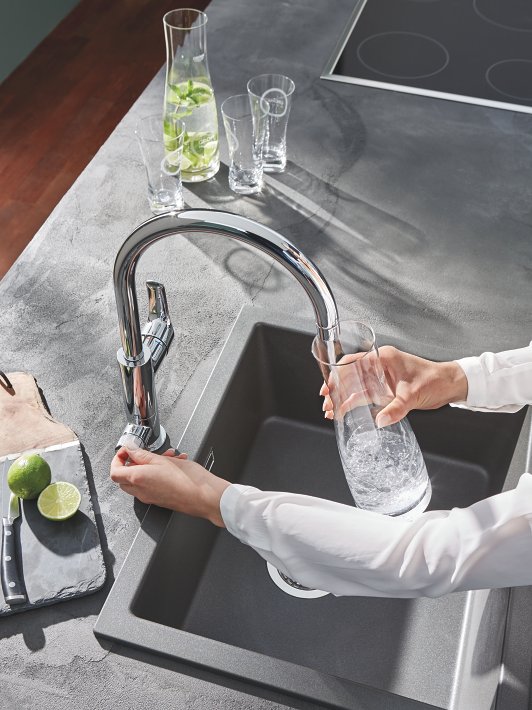 Osvežavajuće jednostavno
Jedinstveni GROHE Blue Pure sistemi za vodu donose svežu, izvrsnog ukusa filtriranu vodu iz praktičnosti vaše kuhinjske slavine kad god to poželite - 24 sata dnevno, 7 dana nedeljno. Merač vremena za izmenu filtera pokazuje kada se filter vode mora menjati nakon 1 godine korišćenja. Zamenski filter lako se može kupiti u GROHE webshopu.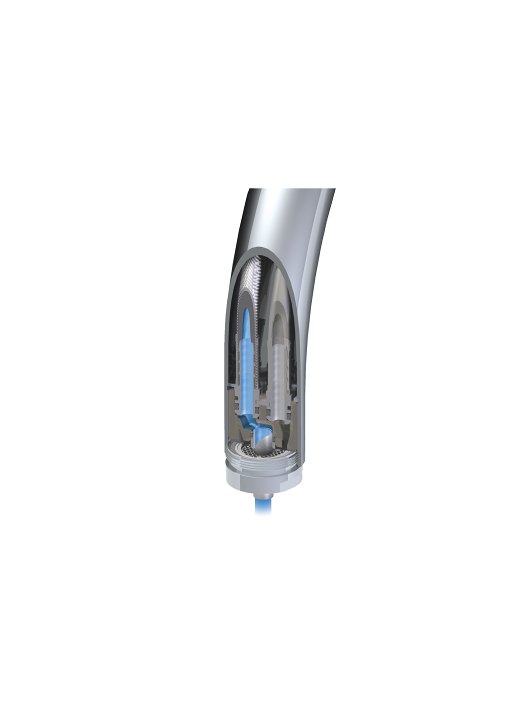 Rukovanje i unutrašnji vodeni putevi
Dva odvojena unutrašnja vodena puta - jedan za filtriranu vodu, a drugi za nefiltriranu vodu - i inovativan perlator osiguravaju da kada se voda filtrira, nikada ne dolazi u kontakt s bilo čim što bi moglo ugroziti njen ukus.
GROHE Blue filtrirana voda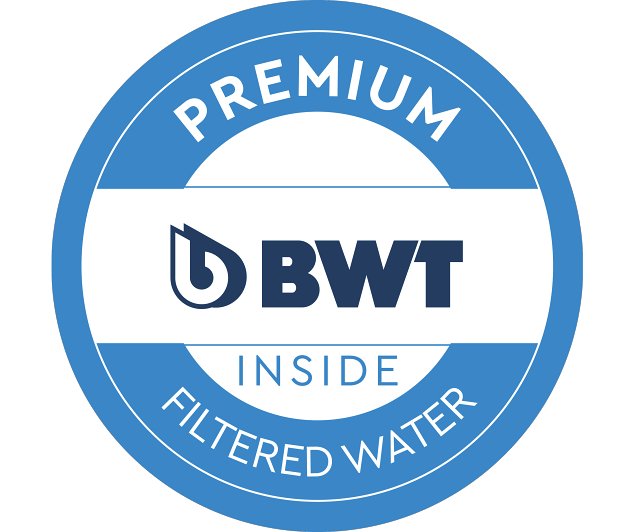 GROHE Blue & BWT
Najdragocjeniji resurs u najsigurnijim rukama
Voda nije samo najdragocjeniji resurs sveta, već i osnova svih živih bića. GROHE i BWT, vodeći evropski stručnjaci za vodu, predstavljaju sigurnost, higijenu i najviše standarde kvaliteta. Kombinovali smo stručnost naše dve kompanije kako bismo pružili potpuno novo iskustvo s vodom.
SVAKI GROHE BLUE PURE SADRŽI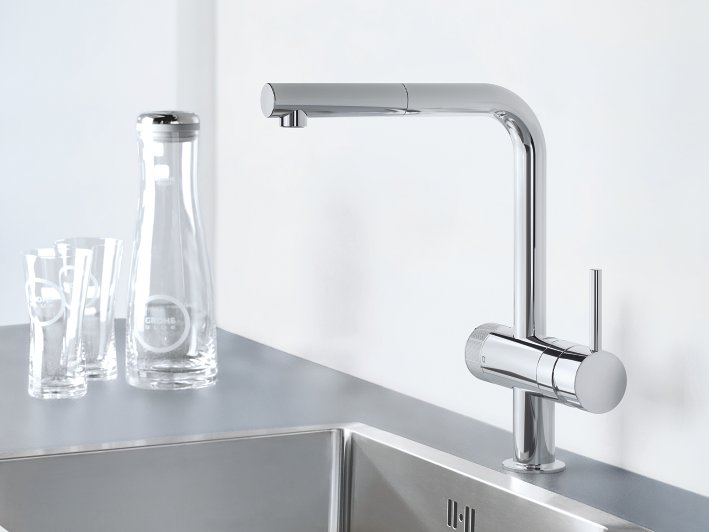 Vaš idealan izliv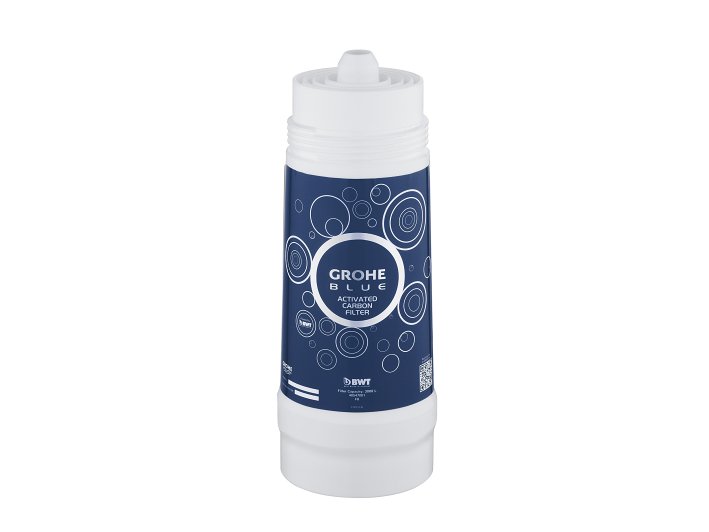 Filter od aktivnog uglja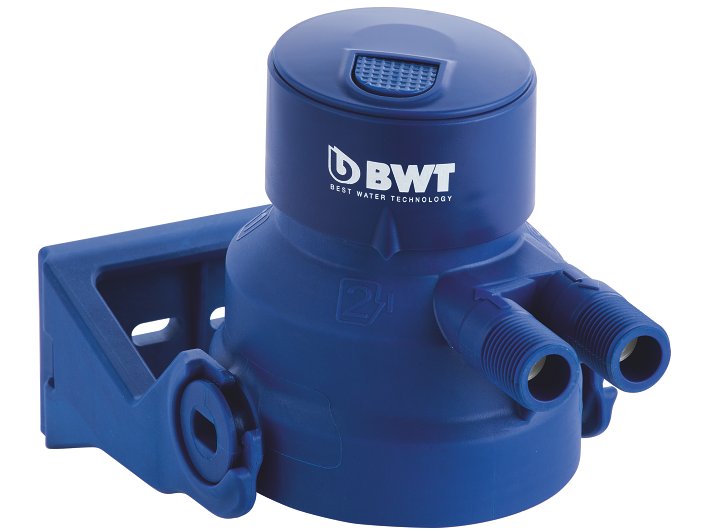 Glava filtera